While riding my bike through Lund, I stumbled across the delightful urban gem of Öster 1 Kolonilotter. Buffering a single-family neighborhood from a busy intersection, this miniature garden oasis was developed in 1905 for practical and recreational purposes. In these Swedish kolonilotters (allotments), large parcels of land in urban areas were divided into small plots that working class city-dwellers could rent for a small fee and grow food, tend animals, spend leisure time, and enjoy nature.
Reading about allotment gardening on Wikipedia, it appears that this trend started in the United Kingdom in 1732 and spread to other European countries. Allotment gardening came to Sweden in the late 1800s thanks to inspiration from Denmark. Today in Sweden, leisure gardening is going strong with more than 275 local societies and 25,000 gardens around the country. Apparently kolonilotters are in high demand, because waiting lists can run as long as twenty years (!). You can read more about kolonilotters here and here.
Fortunately for me, the gate to Öster 1 was left ajar which I interpreted as an invitation to enter. As I wandered around looking at the tiny houses ("glorified garden sheds"), I couldn't help but be charmed by the tidy, miniature houses and simplicity of their purpose. Take a look at my photos, and try not to be as charmed as I was.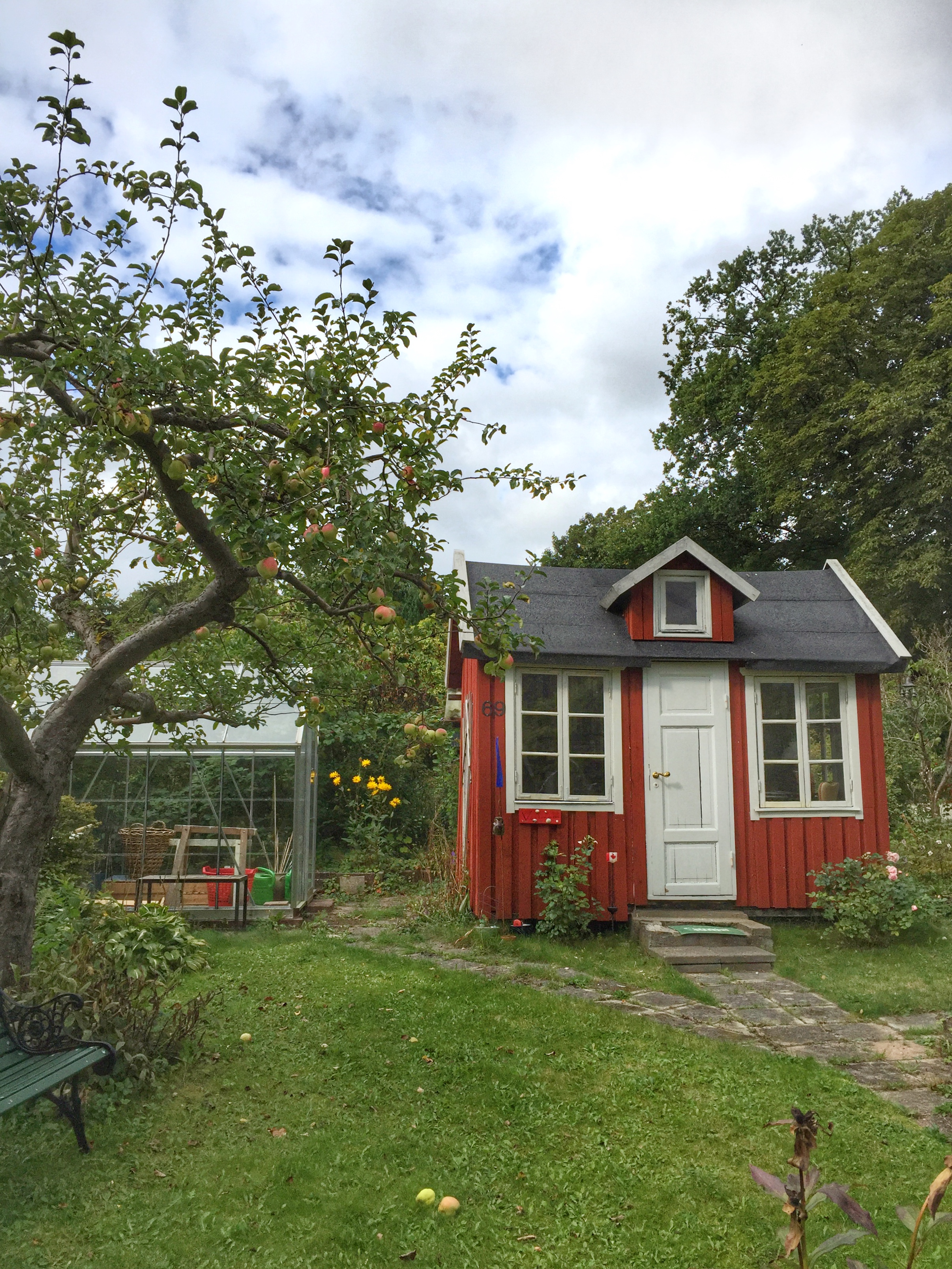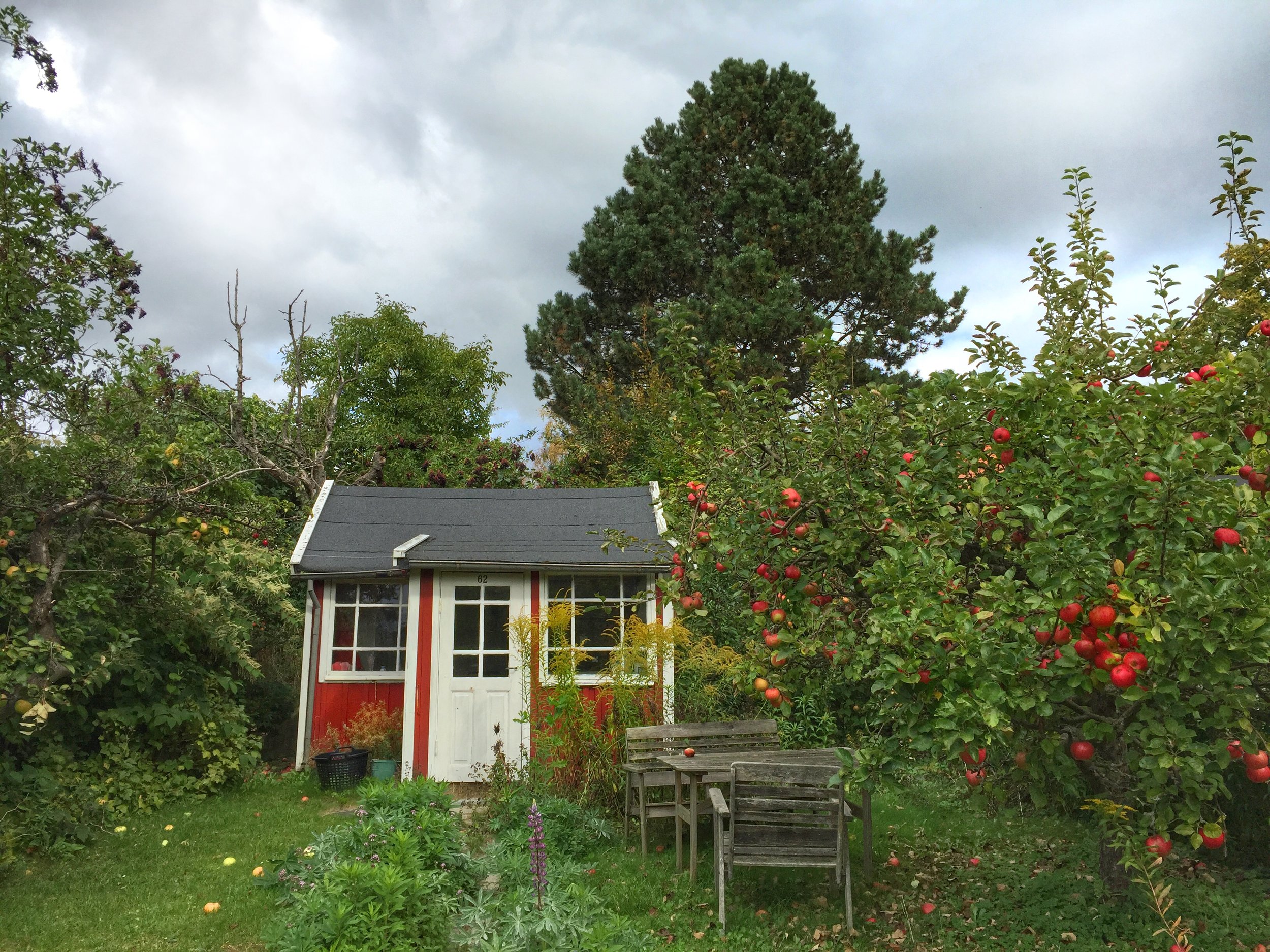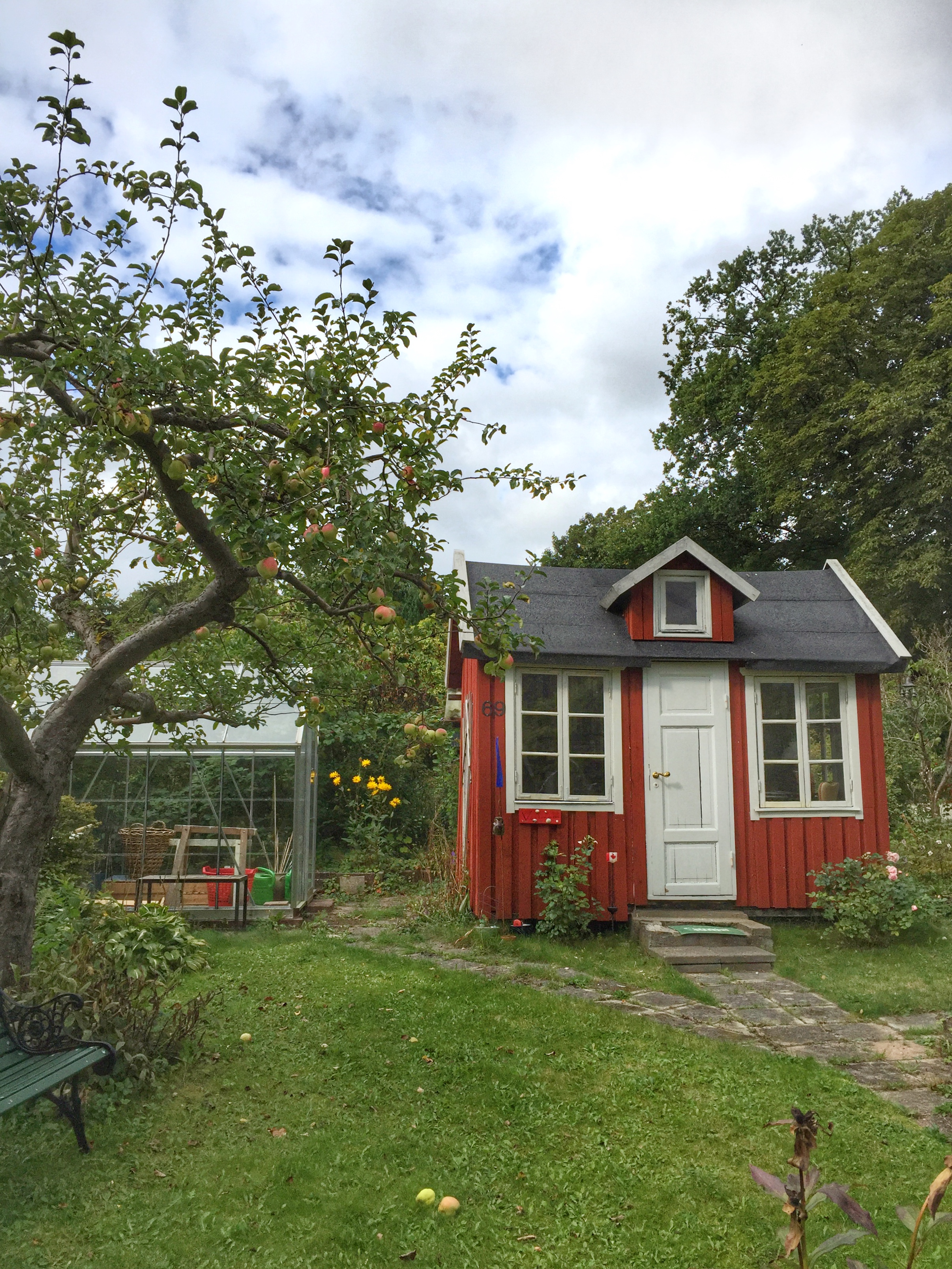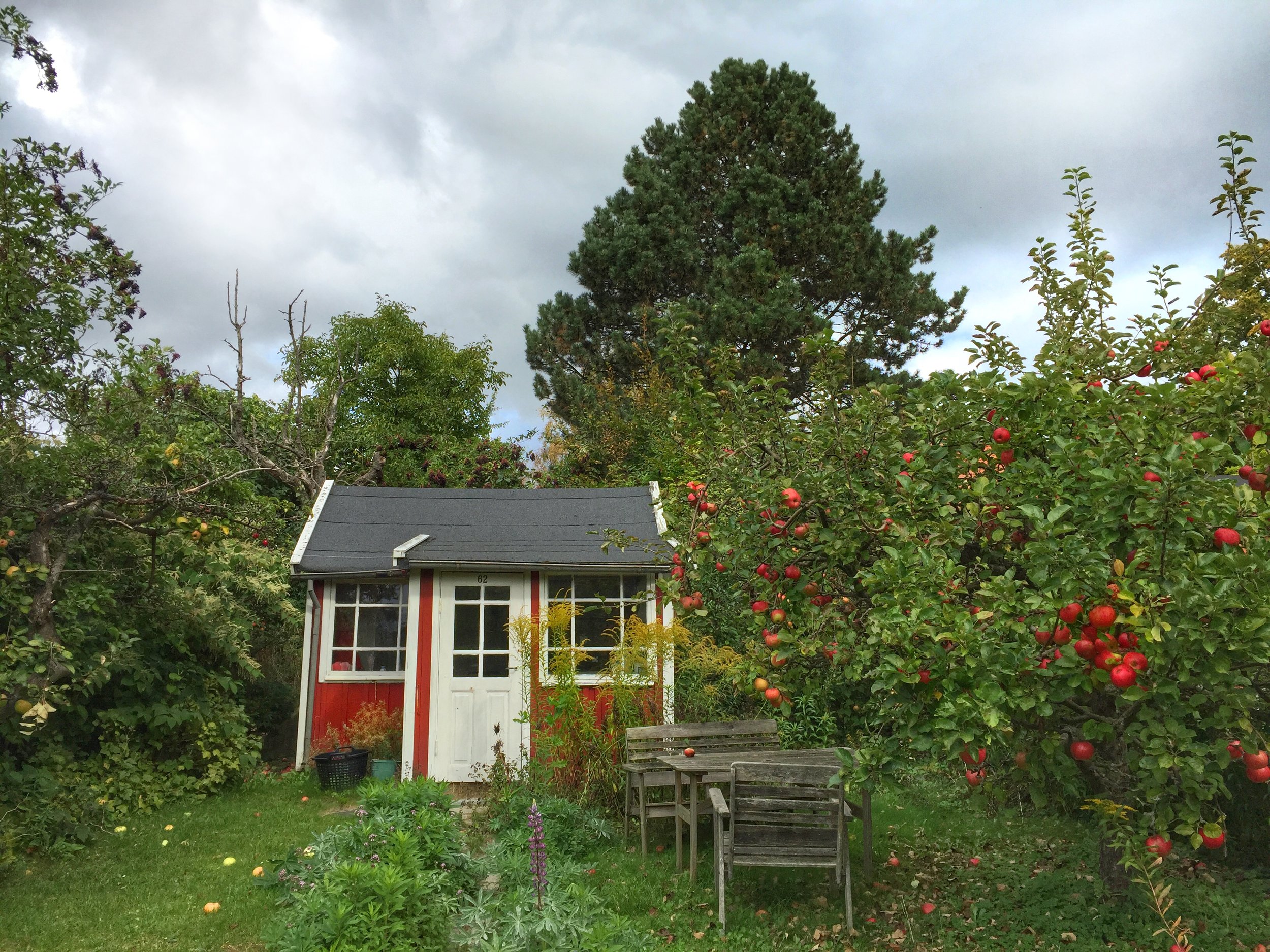 And while Lund's allotment gardens themselves remain mostly intact (even many of the rare plants cultivated in the early 1900s are preserved), it is unfortunate that they are surrounded by new(er) buildings and constant traffic.